The scope of activities
We provide transportation services nationwide and almost everywhere in Europe. We collect and deliver parcels from one colli to a full truckload, offering door-to-door services, except for reloading warehouses. We guarantee quick, professional and efficient service, thanks to which we can ensure the following:
Daily exports and imports:

Germany,
the Netherlands,
Belgium,
Great Britain,
the Czech Republic,
Slovakia,
Hungary.
Exports directly from our unit in the Netherlands to:
Daily full truckload exports to:

Russia - Moscow, Kostroma,
Lithuania.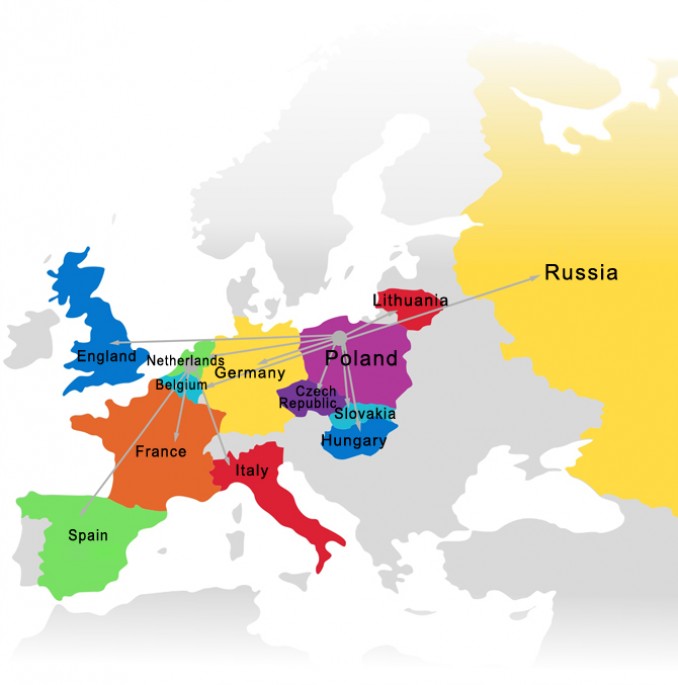 Dokument wydrukowany ze strony: www.ptlogistics.eu/en/offer/